Une idée cadeaux pour Noël ?
Would you like an idea for Christmas gifts ?
Voici trois petits cadres 10x15 cm Ikea en bois brut habillés d'une jolie cire à l'ancienne plus ou moins accentuée et de ...
I've bought three little frames in simply wood, to Ikea's store and have painted with vintage wax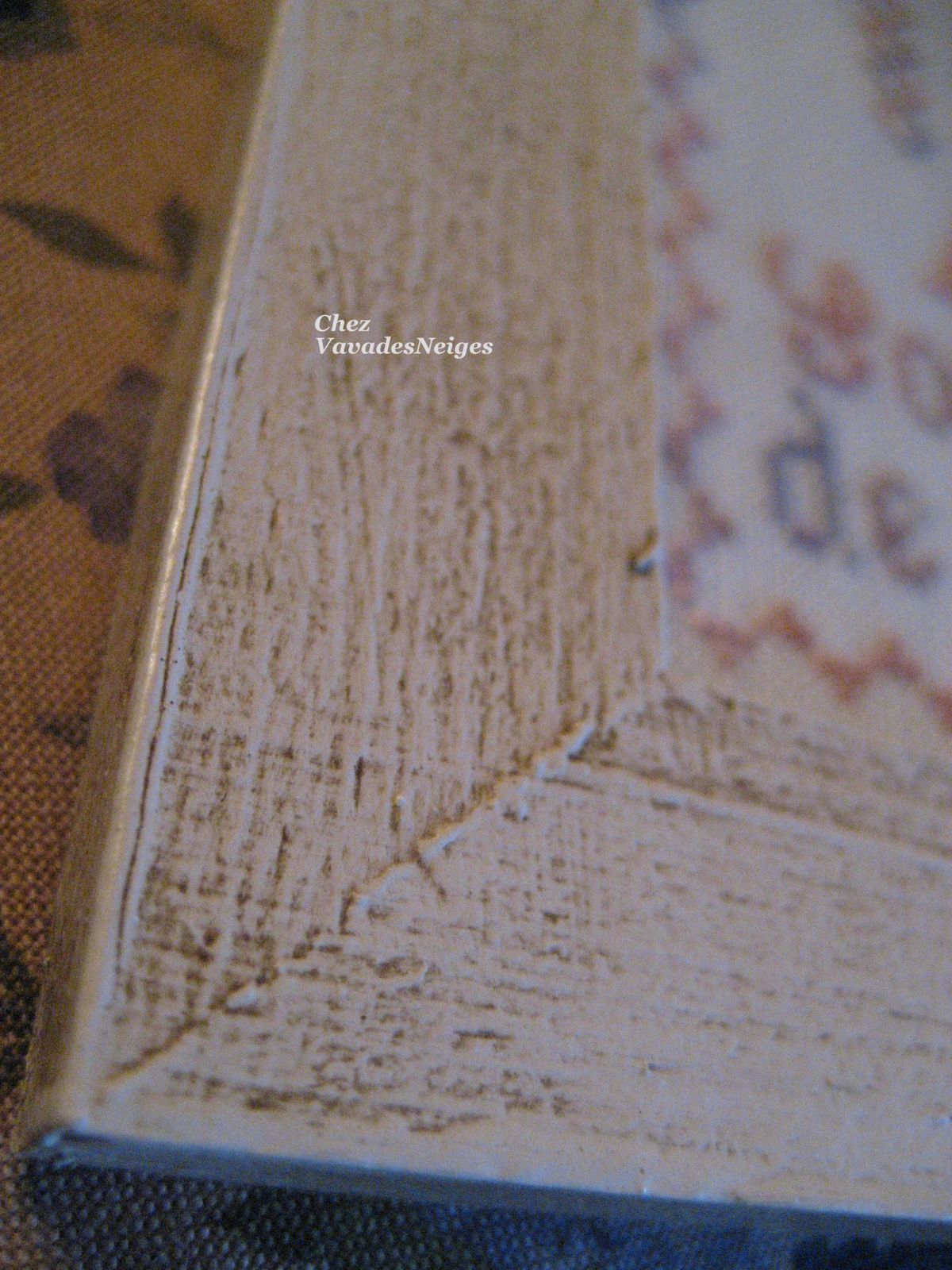 avec du hardanger et de la dentelle ancienne :
and stitched in hardanger with vintage lace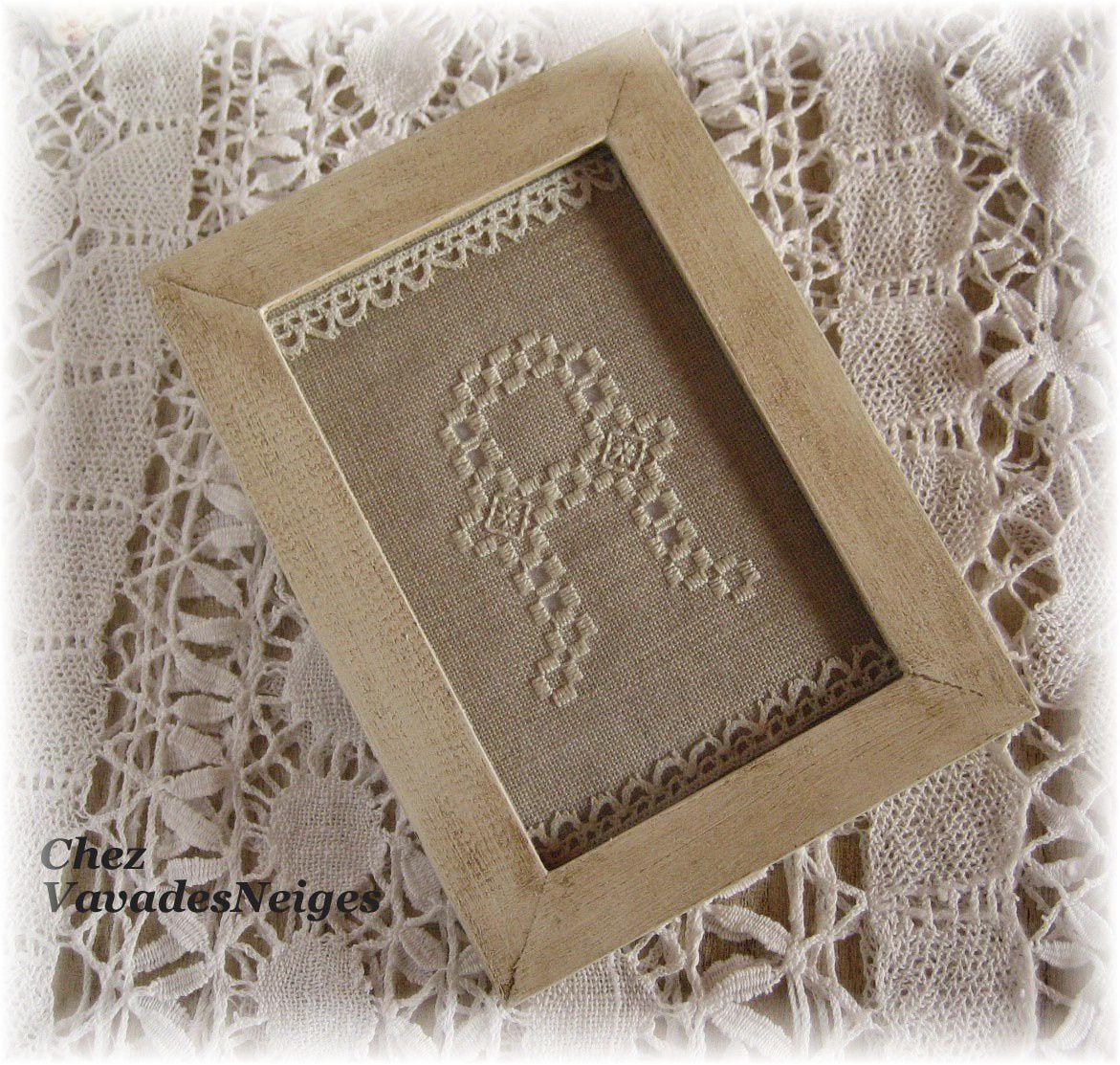 A comme Anne Tempus
Tiré du livre de Nathalie Trois « motifs au point hardanger »

For my friend Anne Tempus Fugit
Initial from the book Hardanger, Nathalie Trois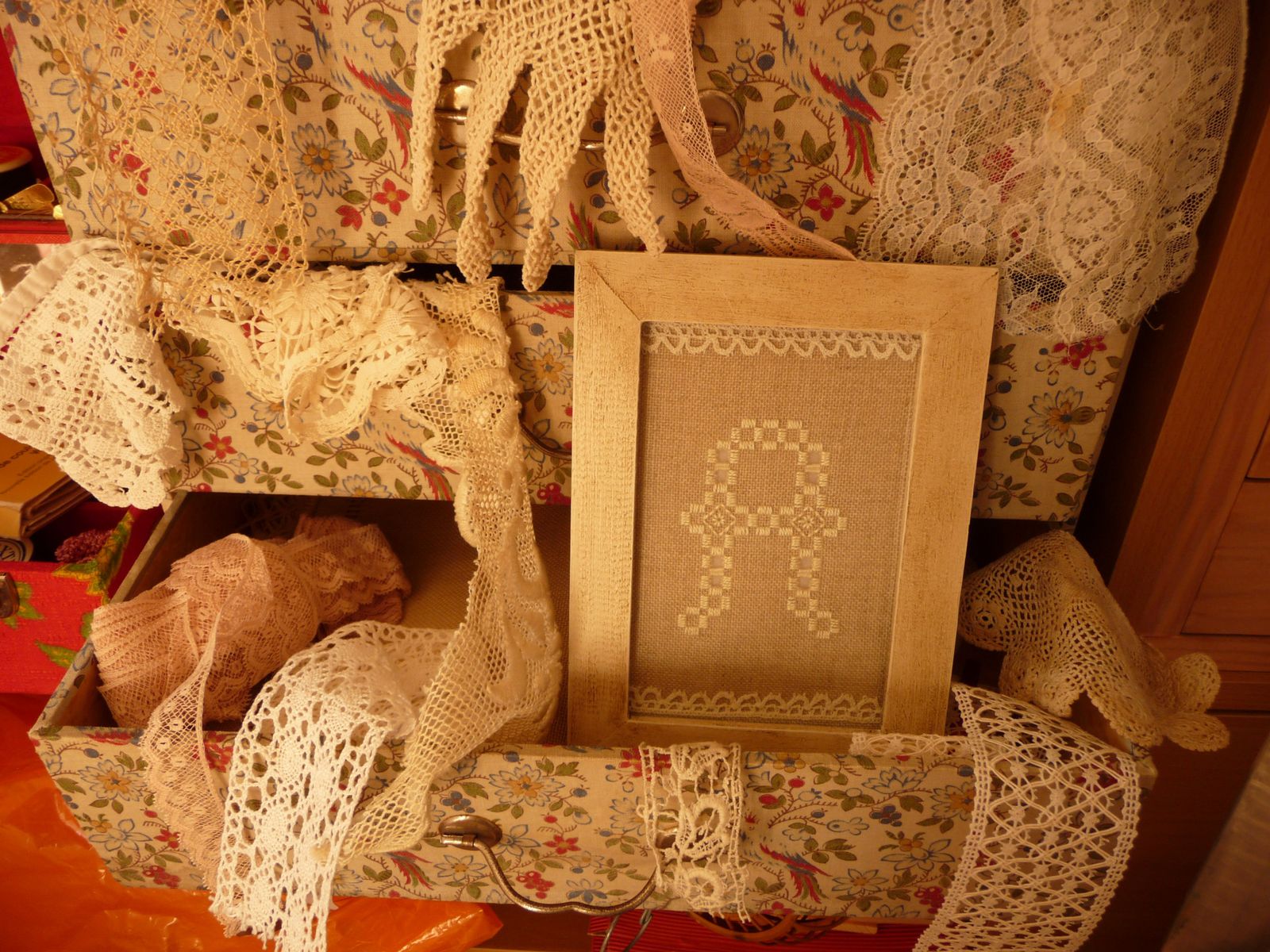 photo de Anne

ou habillé de point de croix :
or cross stitched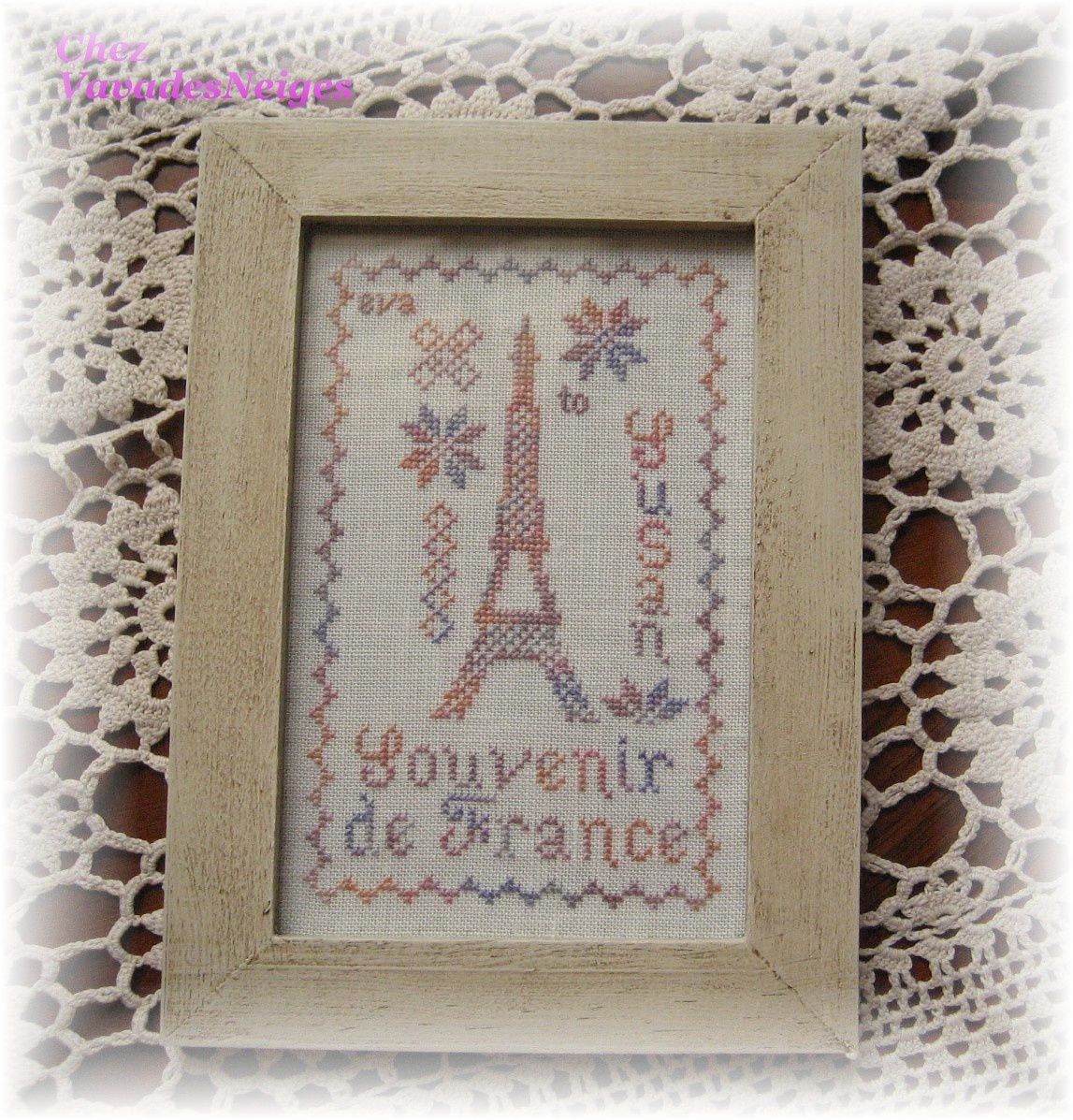 Freebie de Blackbird design
Brodé sur un lin blanc cassé 16 fils, soie Thread Gatherer "Desert dawn"
Freebie Blackbird design
Stitched on a 40 count antique white linen, Thread Gatherer silk "Desert dawn"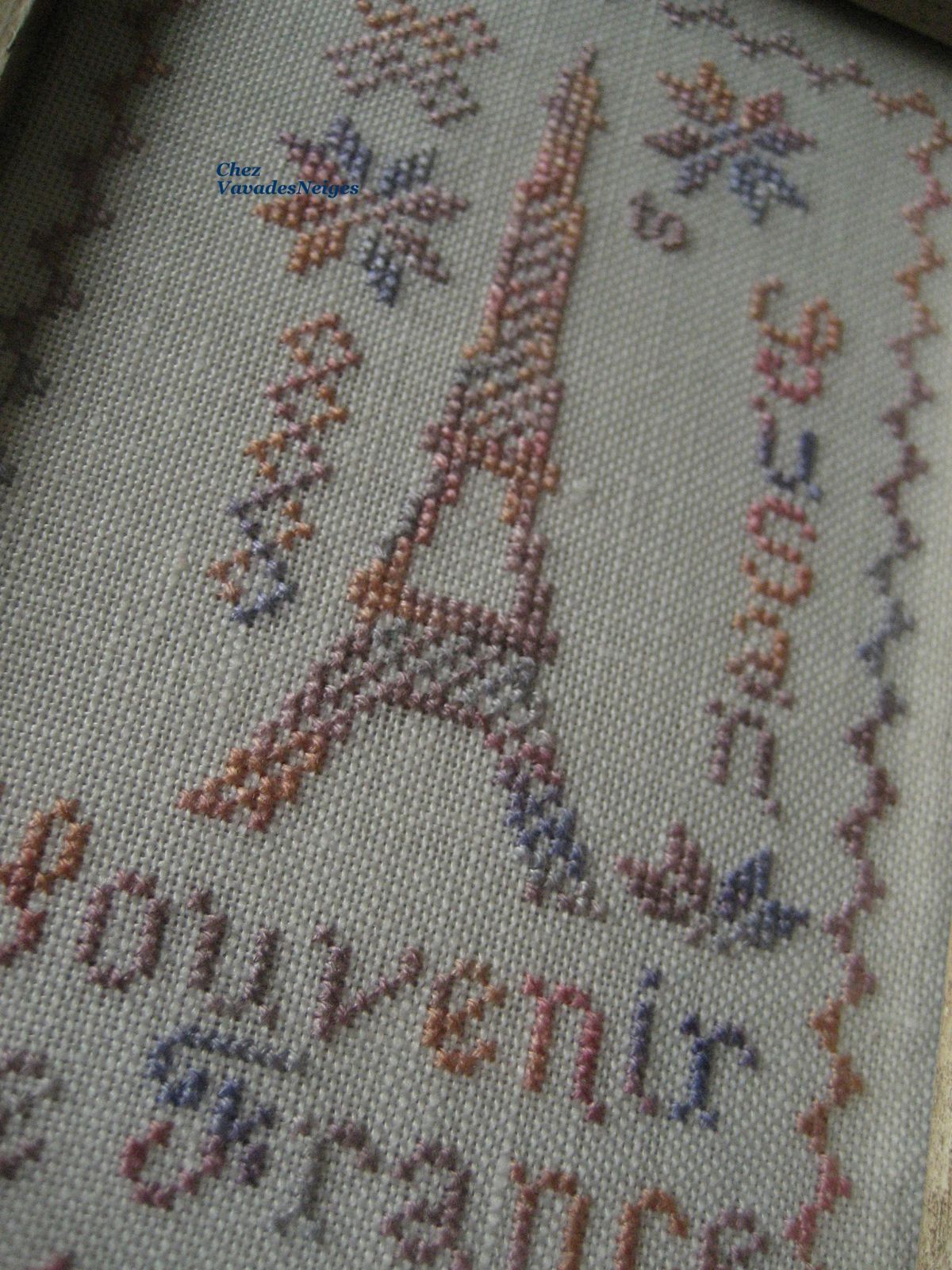 Pour Su
For my friend Su
Ou tout simplement revêtu de tissu
Or simply wore with a piece of fabric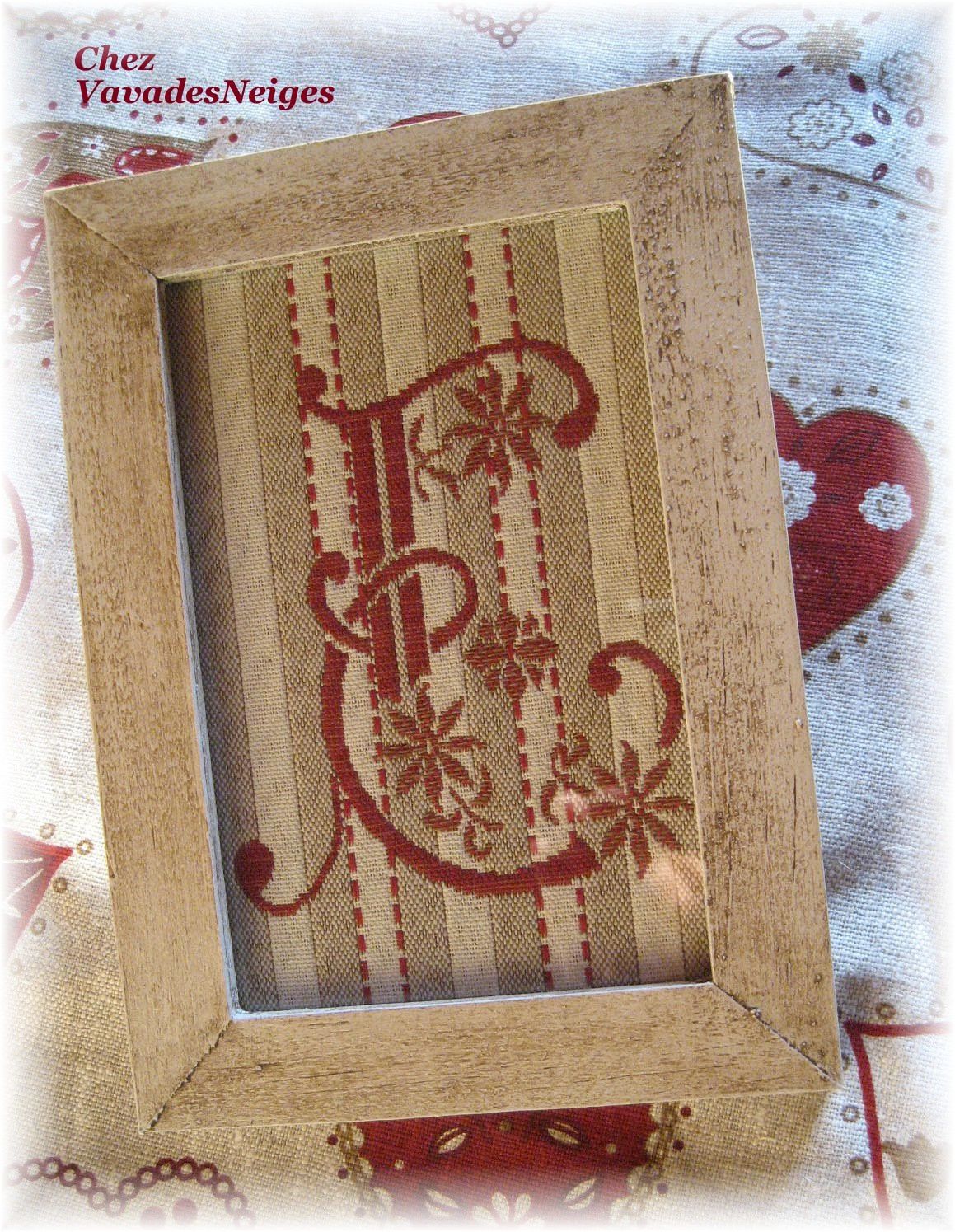 E comme Eva, pour ma stitching room
For my stitching room